Bag filling: a range of options
We develop bag filling machines that are customized to each individual client. In doing so, we take into account the different variables, including the complexity of the powder, processing capacity, type of bag, and closure system.
Nowhere in the world will you find a bag filling machine manufacturer with this range of options. And, even more importantly, with the knowledge to help you find the ideal packaging solution.
Every Arodo bag filling machine is available as a stand-alone unit, but we can also install it as a complete packaging line including a palletizer and stretch hooder.
The benefits at a glance
Numerous variables to meet your process needs
Simple, ergonomic and safe to operate
Less wastage thanks to accurate filling process
Maintenance-friendly and high uptime percentage
Minimum 20-year service life
Quality service, 24/7 in four languages
The bagging machine in parts
We have outlined various features and options that we can use to custom-design your bag filling machine.
Do you have any questions? Our experts would enjoy nothing more than finding the right answers.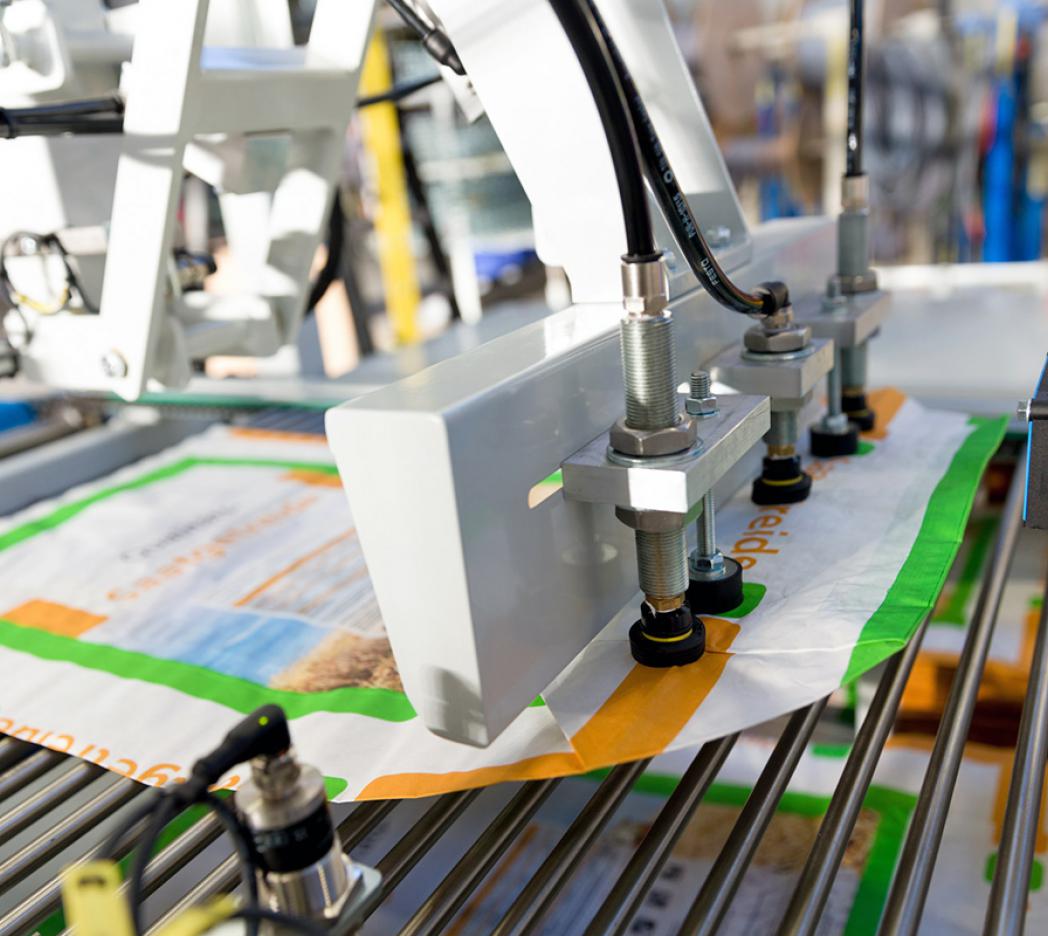 Placing the bags
Automatic and manual
We have modules that feed in individual bags made of paper, plastic or polypropylene. These modules work without disruptions and allow for the capacity to gradually be increased, thus limiting operator intervention. We also have our Rodomatic module, which makes bags from PE tubular film. Or you can select from our combi-modules, which can do both.
For machines with a low capacity, bags that are difficult to process, or if your budget is limited, a manual placement module can be the perfect solution for your business.
Labeling and printing
Whether you need batch numbers or lot numbers for traceability, ingredients or safety data: we offer extensive labeling and printing options for various industries.

Capacity
The capacity ranges from 300 to 1300 bags an hour (depending on the application).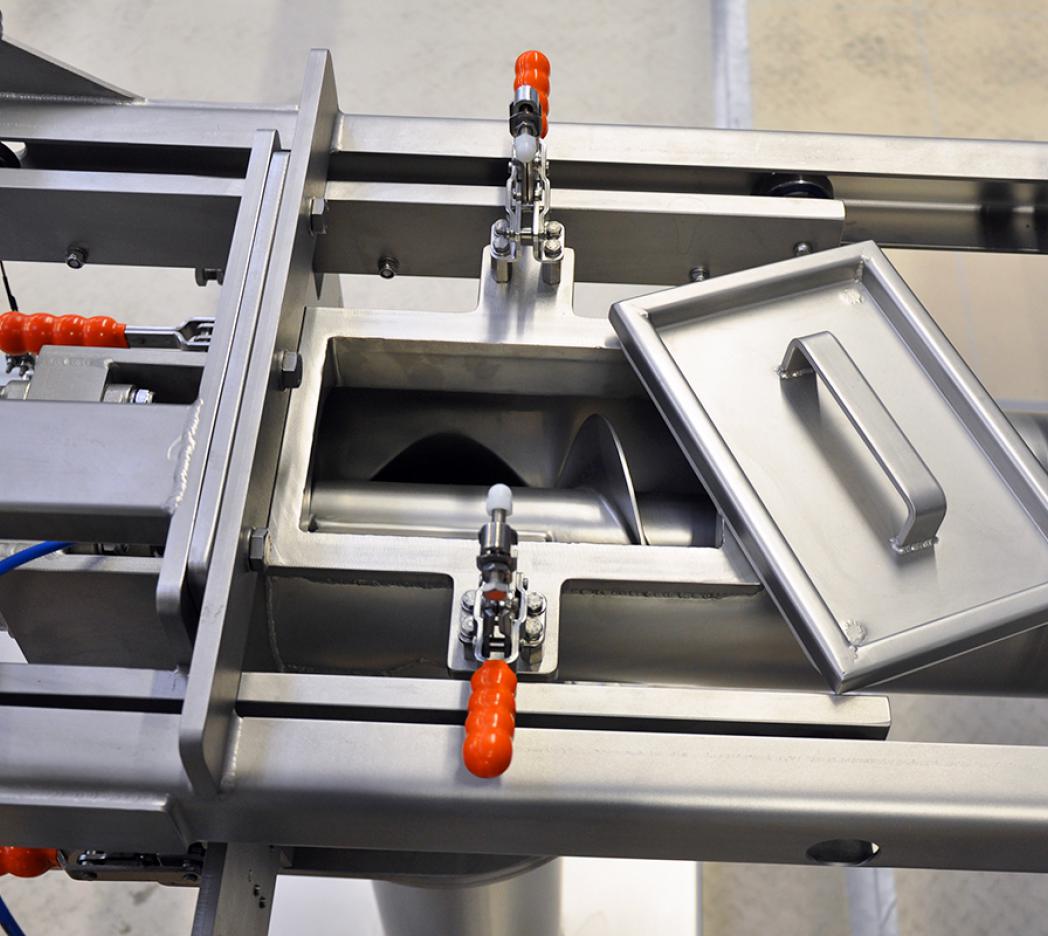 Dosing
High precision
The choice of dosing system is of paramount importance to the weighing accuracy and to the quality of your product. At Arodo, you can choose from dosing screws (with separate coarse and fine dosing screws for high-precision dosing), belt dosing, vibrating screens and tilting valves. Fluidization is also among the possibilities. This process involves adding air to the product, so that it can be dosed as a liquid.
Easy to clean
All our dosing systems are designed in a way that makes them easy to clean. The dosing screws are very easy and quick to remove, and all dosing systems have easy-to-reach access hatches to enable hassle-free cleaning and inspection.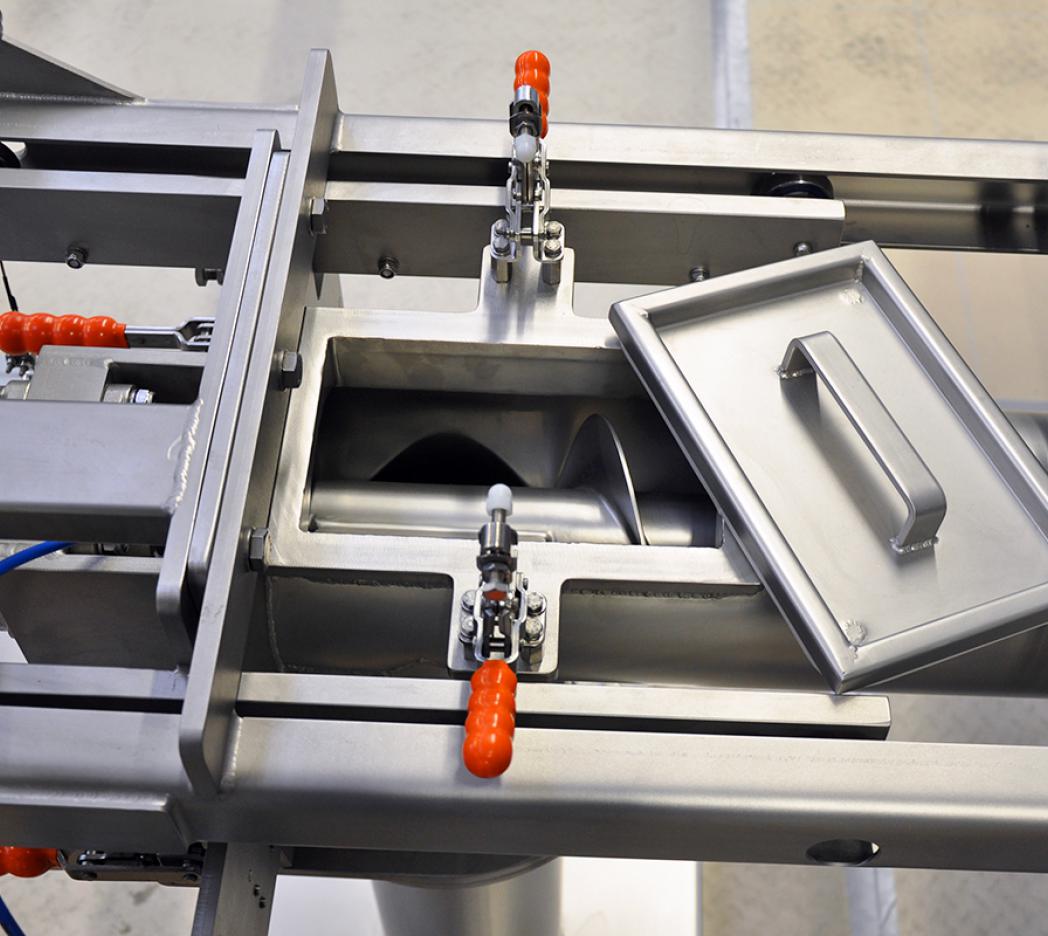 Weighing
Gross and net
You can choose between weighing gross and net volumes. A gross weigher dispenses the product directly into the bag. A net weigher weighs the product in a custom-built weighing hopper, after which the contents are poured into the bag in one go.
Accuracy
The accuracy depends on range of factors. A gross weigher is the most accurate option for sticky products, as contact surface is smaller. For higher-capacity machines that require greater accuracy, we can install an extra after-dosing or top-up system.
Cleanability
Because of its compact design, a gross weigher is easily accessible for cleaning. This is slightly more difficult with net weighers, although we do have easy-to-clean systems for various applications in these weighers as well.
Capacity
The cycle of the net weigher is independent of the throughput cycle of the bag, and is therefore much faster than a gross weigher. The capacity varies from 100 to 1000 bags an hour. By using two weighers, we can increase the speed considerably.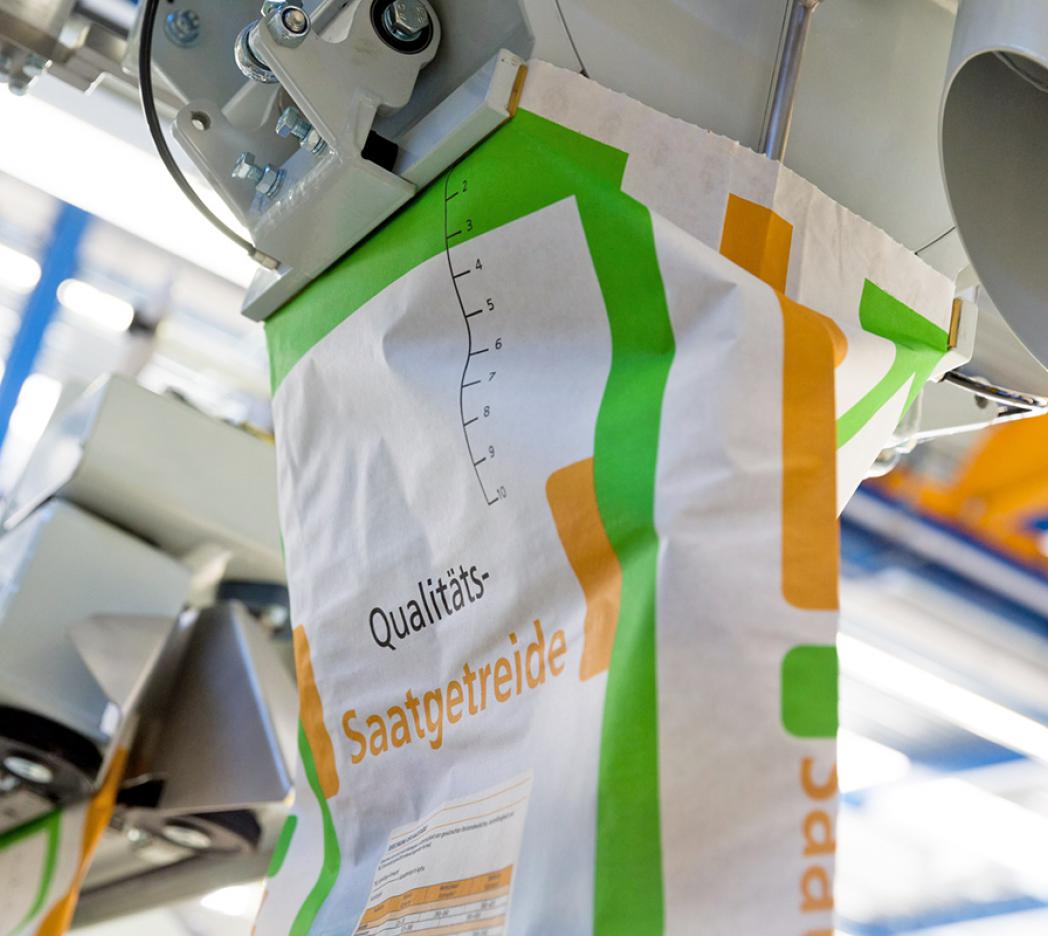 Filling
Open and closed position
The filling spout that the bag is suspended from, has an open and a closed position. This ensures that no product falls from the spout onto the bag during transport and that the exterior of the bags remain clean.
Fully enclosed filling spout
Many of our bag filling machines have a fully enclosed filling spout, ensuring that the bag is entirely closed off during filling and that dust that escapes is minimized.
Easy to clean, no contamination
All our filling systems are easy to clean, some even extremely easy. In order to eliminate product contamination, you can opt to work with two completely separated product flows.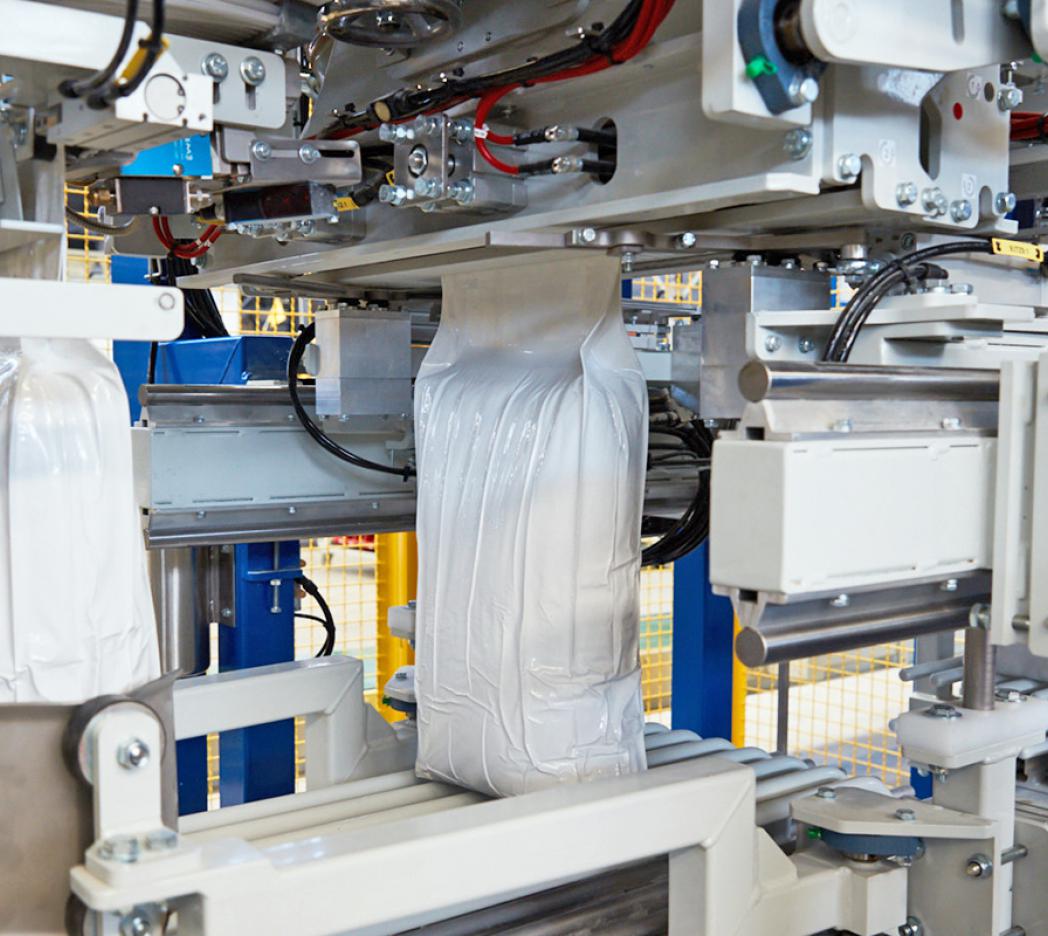 Deaerating
Compact bags
In order to seal the bags as tightly as possible, the product needs to be compacted during the bagging process. We have different processes to do this: shaking, vibrating and deaerating with vacuum probes. The best process (or combination thereof) depends on the application.
No top air
After the compaction process, it is often necessary to remove excess air from on top of the product. We do this mechanically or with a deaeration system with vacuum technology.
Hermetic packaging
The AROVAC® vacuum technology is used for hermetically packaging products with a high air content. The product is optimally densified and the bag is closed compactly, making it perfectly stackable.
Several techniques
From (micro-)perforated bags and venting (labyrinth) bags to hermetically sealed bags: we have the knowledge and experience.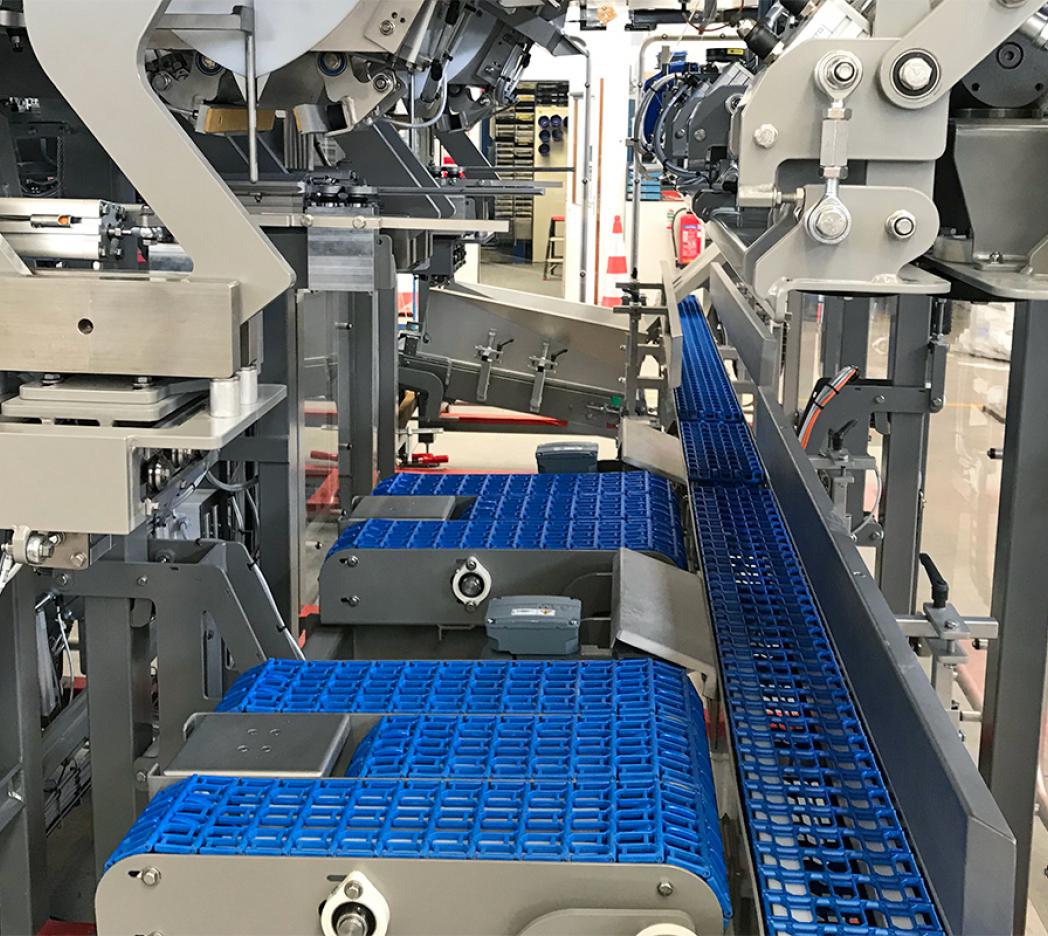 Transporting
Total control
After the bag is placed, it isn't released until it is completely closed. The top and bottom of the bag are held in position during shipment of the filled bags as well, thus ensuring reliable transport and perfect closure.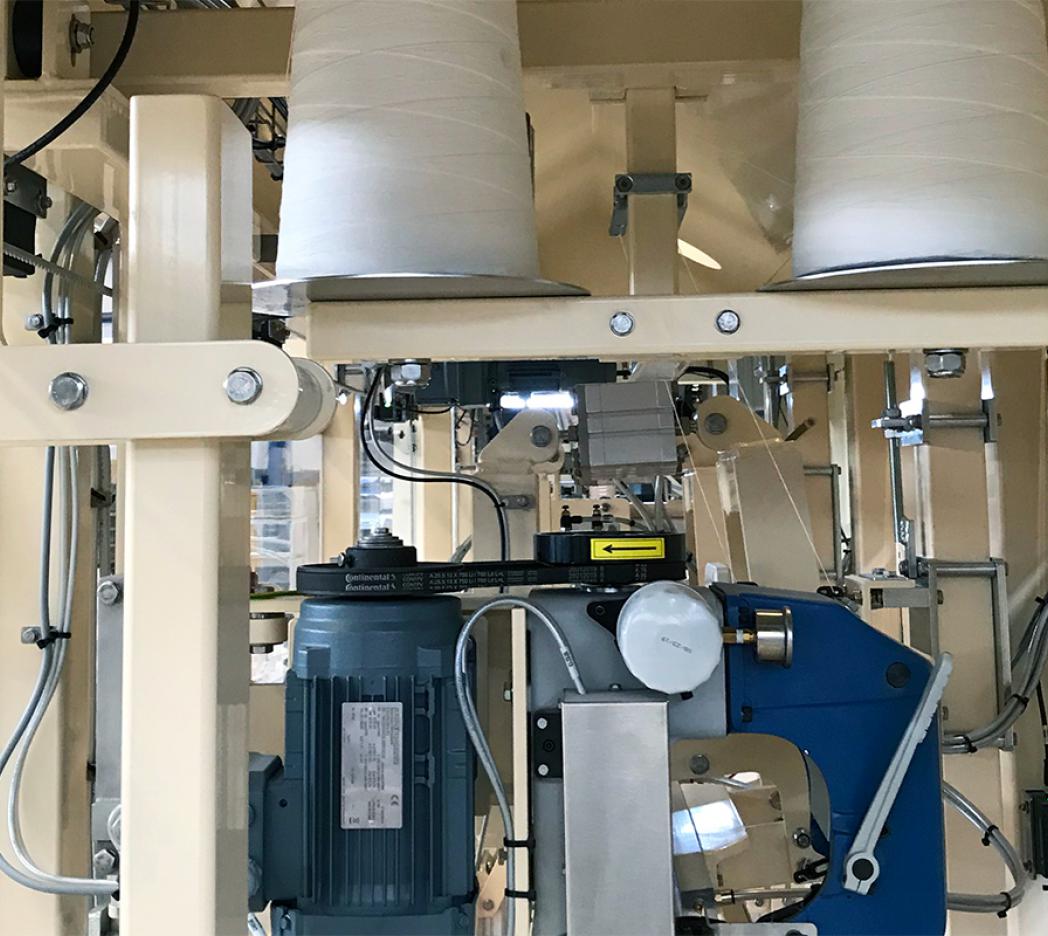 Closing the bags
All sealing systems
With us you can choose from almost every closing system: sealing, sewing, folding and sewing, sewing with skirt, hot-lock (pinch-top bags), double folding, gluing with hot-melt and double folding with tape.